6th German OpenFoam User meetiNg
23.03.2022
we are happy to follow our tradition announcing the 6th GOFUN conference virtual due to the unforeseen COVID situation.
The organizers of

would like to invite you to the virtual 6th GOFUN 2022, reaching OpenFOAM users and developers from all continents. The intent of the meeting is an open event providing a helpful opportunity to meet and exchange ideas, future aspects and problems with OpenFOAM experts and users.
The GOFUN reports new discoveries, developments and ongoing work in the fundamental and applied application of OpenFOAM with a mix of researchers and industrial speakers from a large variety.
Foamacademy Trainings
Apologies, but no events were found.
---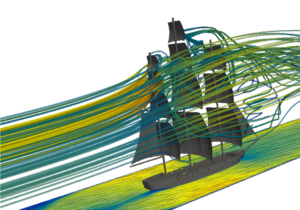 ---
Our sponsors
---
Schedule Conference Day
23. March 2022
Your GOFUN Team
List of talks from GOFUN 2021
List of talks from GOFUN 2020
List of talks from GOFUN 2019
List of talks from GOFUN 2018
List of talks from GOFUN 2017
List of talks from NOFUN 2016
Be our Sponsor
Write us an email: info@foamacademy.com